The Clatfords' Magazine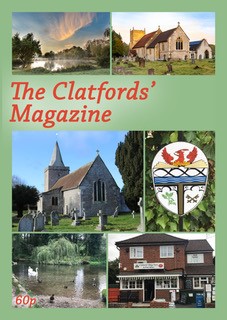 The Clatfords' Magazine registration for 2023.
The magazine contains information of what's on in Upper Clatford and Goodworth Clatford and articles of general interest, lists of local craftsmen and professional services which are always of great use.
There are three alternative ways in which you can receive your magazine. Hand delivered £8.00, Postal £20.00 or Electronic PDF £5.00. The subscription for the postal magazine delivery has increased due to increased postal costs.
If you wish to take out a personal subscription to the Clatfords' Magazine from 1st May 2023 to 30th April 2024, please go to this link https://forms.office.com/r/SjfGPvAdjQ.
Thank you!